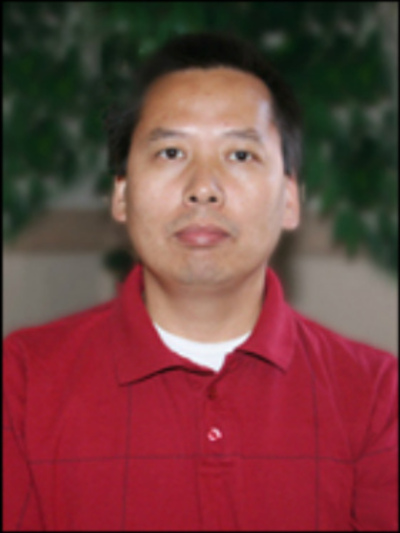 Feng Qu
Associate Professor
024 Selby Hall
1680 Madison Ave
Wooster, OH
44691

Areas of Expertise
Virus replication
Viral superinfection exclusion
Plant antiviral defense
Education
PhD, Institute of Microbiology, Chinese Academy of Sciences
MS, Institute of Epidemiology and Microbiology, Chinese Academy of Preventative Medicine
BS, Nantong Medical College, China
Feng Qu joined OSU in the fall of 2008 as an assistant professor of the department of Plant Pathology. He is a Plant Virologist with a regular nine-month, tenure-eligible appointment, with 90% research and 10% teaching assignments. Feng's research interest is to understand the molecular mechanisms of all forms of defense responses in plants that target virus pathogens. His current research focuses primarily on the following three major anti-viral defenses of plants: RNA silencing targeting viruses, Resistance gene (R)-mediated defense, and nonhost anti-viral resistance. Since joining OSU, he has initiated and actively participated in a number of research projects that secured total research funding of $1,070,000 from various internal and external sources. $488,000 has been allocated to his program.
Feng's primary teaching responsibilities are to teach PP600.02, Introductory Plant Virology, every fall, and PP830, Current Topics on Molecular Virus-Plant Interactions, every other year. In addition, he has been in charge of organizing PP995, the Plant Pathology Departmental Seminar Series, for two of three years since he joined this department. Furthermore, Feng has participated in teaching PP602, Plant-Microbe Interactions, PP603, Plant Disease Management, and other team-taught courses. 
Feng has been advising five graduate students, three pursuing PhD and two MS, on their research projects, and been on advising committees of six other graduate students. He has also provided research-oriented trainings to seven undergraduate/high school students through summer research internships and honors programs. Finally, Feng has supervised two postdoctoral researchers and three visiting scholars during the last three years. Feng has strived to involve himself in the global efforts of alleviating famine and poverty in developing countries. Indeed, two of the three visiting scholars trained in his lab were from African countries, Kenya and Uganda. Feng grew up and completed his education in China before coming to US. He has also lived in Duesseldorf, Germany for three years on a doctoral fellowship awarded to him by the prestigious Max-Planck Institute of Germany.
People Filters: