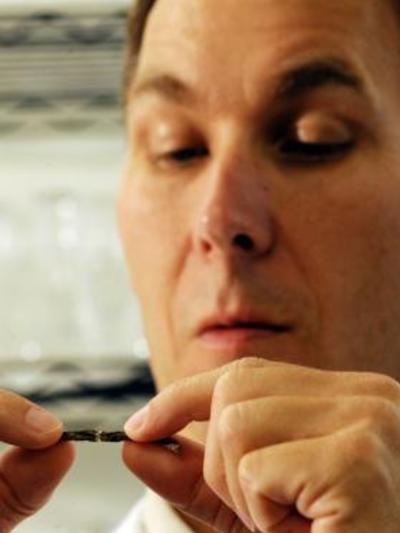 Matthew Kleinhenz
Associate Professor, Horticulture & Crop Science
1680 Madison Avenue
Wooster, OH
44691-4096
Education
1996 Ph.D Horticulture, University of Wisconsin-Madison, Wisconsin
1990 MS Horticulture, The Ohio State University, Ohio
1987 BA Biology, Kent State University,Ohio
Matthew D. Kleinhenz is an Associate Professor and Extension Specialist at The Ohio State University. He received his PhD from the University of Wisconsin-Madison in 1996, served as a Crops Specialist with the University of Maine until November-1998, then joined The OSU in December-1998. Dr. Kleinhenz's laboratory develops and helps implement improvements in vegetable cropping system practices, specifically within the area of cultural management. He focuses on current and emerging issues and his research-extension effort leads to solutions that are scale-neutral, resource-efficient, and applicable in many settings. Practices he helps develop enhance system productivity, efficiency and sustainability.
Dr. Kleinhenz is a recognized leader in his discipline, specializing in crop management to meet multiple goals and advocating for the full implementation of farms as instruments of prosperity, environmental stewardship, and human health. His success is evidenced by his contributions to thirty-four peer-reviewed journal articles, appointment to regional-national technical advisory and leadership posts, and invited technical presentation, program and publication portfolio reaching clients in more than seventeen states and twenty-one countries.
As an active member of the American and International Societies for Horticultural Science, Dr. Kleinhenz has organized numerous workshops and symposia on cropping system structure and function and served as Associate/Consulting Editor for ASHS journals. Dr. Kleinhenz is a successful collaborator, having co-hosted two visiting scientists and mentored twenty-five post-doctoral researchers, graduate students, and undergraduate interns. He is also an active member of five OSU Interdisciplinary Programs and Centers and five regional-national technical working groups.